Success Planning for Your Beauty Business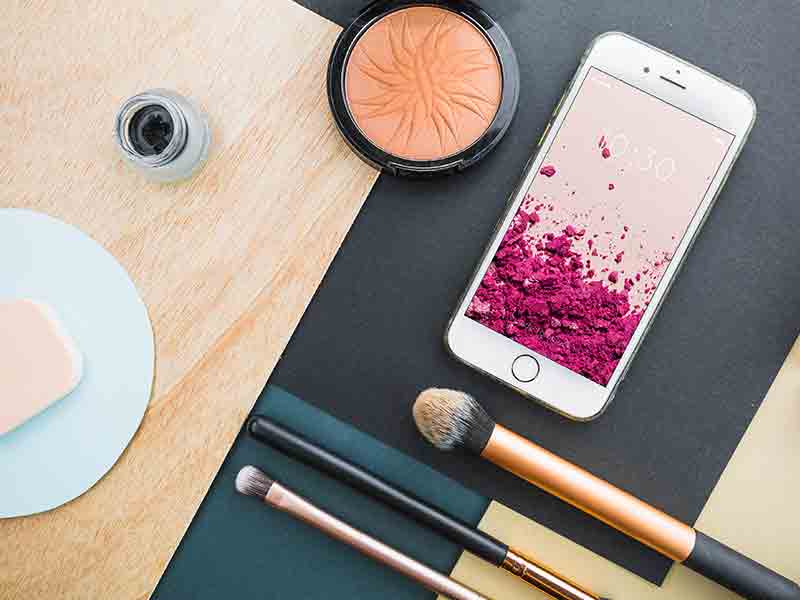 Success planning for your beauty business may seem like a daunting task due to the overwhelming amount of information available out there about how you can grow your business. You may have found that most of the other resources available to you on the internet seem to be either too general to be helpful or too advanced for you to take action on right now. In this article, we want to show you how you can start planning for the success of your beauty business now in a way that is custom to you and your specific set of circumstances, whether you are an advanced practitioner or just about to start your journey in the beauty industry.
Thinking Big and Beautiful About Your Business
Let's start with the end in mind. Take a moment now to think about the overall vision you have for your business. Where is this all going? Imagine yourself, years from now, having achieved the life you set out to have when you started. Start with the lifestyle. Where do you live? What kind of house are you living in? How many people are you supporting? Do you work all the time or can you take time off to travel and live life? It only takes a little bit of online research to get an idea of what your income level will need to be in order to support the life you want to have. Dream big, you deserve it because living life on your own terms is going to take a lot more work than simply punching a clock for someone else. You must be motivated by the end result and have a passion for what you're doing.
Now let's think about your business. Do you own or rent the building? Do you have other artists working for you? If so, you may be thinking now that I'm going to ask you to consider the price tag of these things… and I am, but let's move on to a more important question first, the question of "why." Why do you envision your beauty business the way you do? Do you have a passion for helping other permanent makeup artists? Do you want to be the best in your area or the best in the entire beauty industry? Do you bring a new vision? Do you want to expand into other things?
There are no right or wrong answers to these questions. There are only YOUR answers and that is exactly why the plan to create your success needs to be unique to you. To succeed, you will need a plan. So, it's important that you spend some time on this before spending time, money and effort heading in the wrong direction. The good news is, you've already started because the first step in creating a map to where you're going is to first determine where you want to end up.
Being Beautifully Unique
To have massive success with your business, clients must be choosing you over your competition. Why would they be doing that? If your only answer is that you will be cheaper, it's time to rethink that tactic. Always being the cheapest option, means you'll be entering a race to the bottom with your competitors where no one wins. You'll run the risk of not having enough cash-flow in your business to do a good job. Instead, justify your prices by being the best at what you do. The trick is not doing the same thing as your competitor or at least not doing them in the same way. Since this is an area where beauty experts have been known to struggle, let's go over a practical example of what being unique in your beauty business could look like.
In this example, let's pretend you have a passion for helping mothers. Your mission in life is to help mothers look and feel even more beautiful than they did before they were mothers. You want to empower them, help them project a sense of power and togetherness. You will get this message across in all of your marketing efforts and are constantly looking for mothers in your area to help but you can also design your services to match that mission.
Imagine a child-care service in your spa. Maybe it's in another room or maybe you make a deal with a nearby child-care business. Maybe you have some video games for older children, free wifi and plenty of charging stations.
But when it comes to moms, there's more to be considered than just entertaining their children. For example, moms may have fuller schedules and may be shorter on time or have different times available. What can you do to accomodate the "mother" schedule? Are you able to help them accomplish anything else on their long to-do list? Can you partner with a laundry or grocery service? Can you get a dinner prepared for her and her family? Try to think outside of the box, put your ideal customer first and really be unique with the level of service you offer to mothers, first and foremost.
Since your business is about helping mothers look and feel great, maybe a better fit would be to partner with an auto detailing service, dry cleaner or massage therapist. The possibilities are seemingly endless when you start thinking more about your mission and go beyond just running a beauty business.
Your Beauty Business Breakdown
Now that you have your overall vision and understand what would make you unique in the marketplace, it's time to break that vision down into a few attainable goals. What things do you need to have in place for that vision to be a reality. Do you have the tools and the workspace that is needed? Do you have the help that is required? Write down the separate components of this vision so that you know exactly what to shoot for.
Next, look at each of those components and figure out what is needed to acquire them. What are the steps between where you are now and attaining those things? In some cases, it may just be money. In other cases, there may be licensing, insurance, education or a number of other puzzle pieces that you'll need in order to complete the picture. Every step may also include a few sub-steps. It's important to break this up into smaller actionable steps. Again, start with the end in mind and work backwards to where you are now. These steps and goals will become your roadmap to success. There may be some rerouting and adjustments along the way but you'll have the complete blueprint to refer to while building the life and business you want.
Take Action
It's no good having a plan if you don't execute on it. The things you spend your time on each and every day should be getting you closer to your goals. Decide what daily actions will move you closer. You are the captain of this ship. Your movements must be intentional or you will drift into a life that you never intended or wanted.
The Brows Academy offers courses to help you get where you want to be. Join other people just like you who had a vision and made it into their reality and are now a part of the 6-Figure Microblading Club. We'll help you put together the pieces from education to tools and even marketing your business. Click the button below to learn more about our programs.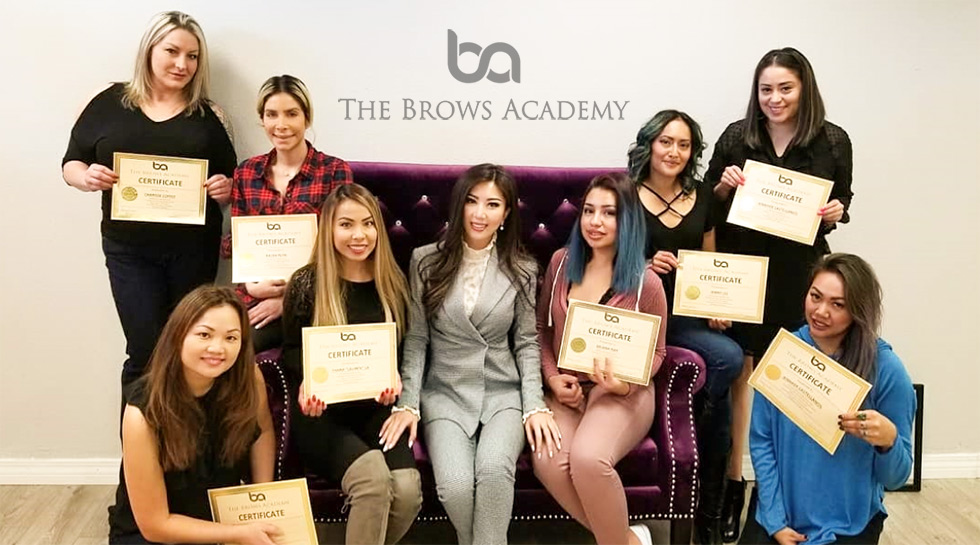 Start your
Microblading
career today
Become a working microblading artist we are you best option to learn all the insider secrets you need to master this lucrative and rewarding craft