The Brows Academy has developed not just a training class, but an entire business program that ensures our student's maximum success in their career and business.
Microblading is our passion and we believe in setting our students on track to blossom as their own unique artists. We'll let our work speak for itself.
This is an entry-level microblading class, perfect for newcomers to the industry or cosmetology professionals looking to expand their services. Beginners with no prior knowledge of tattooing, eyebrow drawing or cosmetology will appreciate our step-by-step approach to teaching.
Anyone with any profession that has steady hands will find themselves right at home. Learn the proper way to make the perfect brows from start to finish. We encourage students to check other trainer's work before making any commitments. To be the best, you must learn from the best!
The Brows Academy Microblading and Ombre Mastery training is a 4 day intensive, hands-on course designed to introduce you to the world of microblading so that you can become a working microblading artist. This comprehensive class is taught by master artist Vicki Nguyen and her team.
With such raw talent, none other compares. We will teach you all aspects of microblading, from profiling clients to drawing eyebrows to setting up your own business. You will leave this class confident and eager to practice and master your craft.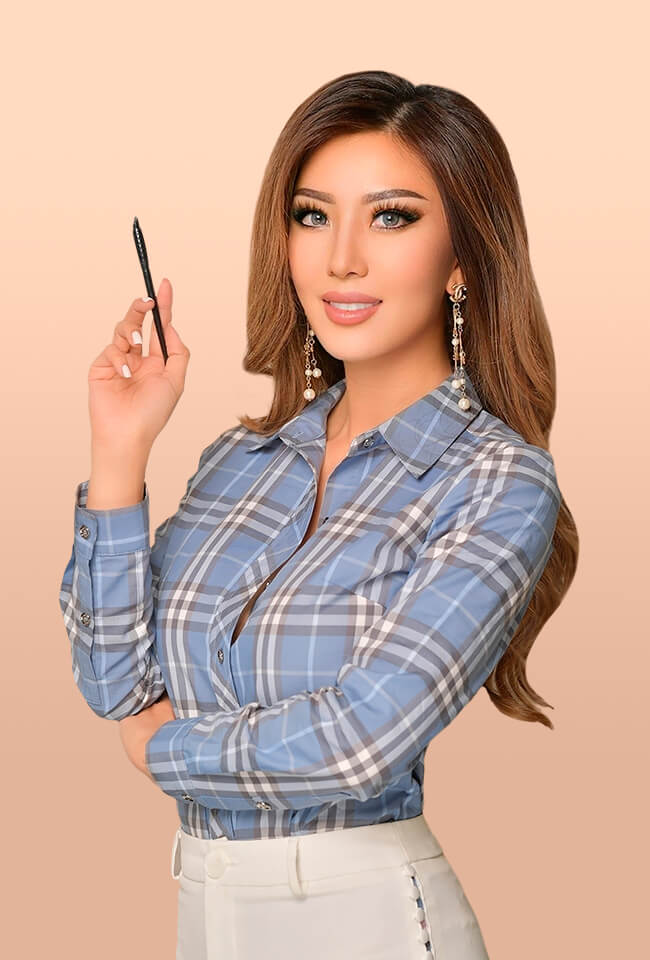 "I've seen cheaper course out there. Why should I train with you?"
Warning. Do not fall for an online training program with no interaction or a 1-day course just because it's cheap. You will leave feeling lost and thirsty for more. You will end up wanting to attend a true professional training class and will spend more money at the end.
Let's get down to the nitty-gritty. We know the price is always the make or break question. Just keep in mind you are investing in yourself and you are getting all the elements you need to successfully work as a microblading artist.
When you are shopping around, make sure the company discloses when you receive the certificate, and ask them what the training days consist of. During class, we want to help you overcome your weaknesses, so your confidence does not waiver when working with your customers.
Also, free videos on YouTube are not enough. They don't hand out certificates, so we never recommend learning from a free video online.
"It's safe to work on live models during my training?"
You have the option to work on a live model the last day of training. When considering this please remember you've had two days of practice, so we leave this as an option, not a requirement.
Remember you have zero experience and are taking a sharp blade to someone's skin, which could cause permanent damage if not handled carefully, so yes, we take every precaution to avoid liability.
That's why every stroke on your model is supervised.
If you are not working on a live model, you will be working on fake skin, can possibly blade your fellow students, or we can help you find a model! We even have a "Model Reschedule Policy" in case your model flakes on you.
"Why are there some competitors that have 5-day classes? And should I learn eyeliner and lip techniques?"
5-day training classes normally consist of just more practice days, quite frankly a lot of people don't have a week to commit to for training, they need to start making money and taking time off means less money in their pocket.
Will you need practice after you've completed the program? ABSOLUTELY, but with our training, you leave knowing how to do this on your own time, and with your 5 case studies we are there to ask questions, as well as offer feedback.
"What products/kit do we use?"
ALL packages come with a kit! We use a variety of products to ensure your success and have handpicked every item in your kit, the supplies are what we use in our locations.
There are certain tools that will make your blading life easier, therefore we provide a selection of different hand tools, including disposable implements for sanitation purposes. We also use pigment from a reputable US-based company. Due to ongoing new product releases, the kits are subject to change.
Your kit will come in a cute case with blades, hand tools, disposables, pigment rings, pigments, fake practice skin, 2 anesthetics, microfiber brushes, aftercare products, and more. We recommend you purchase a few things after training, we give you a mini shopping list in class, don't worry it's not super expensive.
"Do you work with small or big class sizes?"
Our class sizes are small! The average class is 3-4 students. We allow 1 instructor per 5 students if the class gets bigger then we add another instructor. Everyone get the attention you deserve.
"What types of brows I'll be learning?"
We teach several different brows, and a variety of hair strokes; not everyone is going to have the same brow, a lot of competitors will only teach you one type of brow, or one hair stroke.
Our training goes over age groups, ethnicity, skin types, how people heal, brow shapes, and more!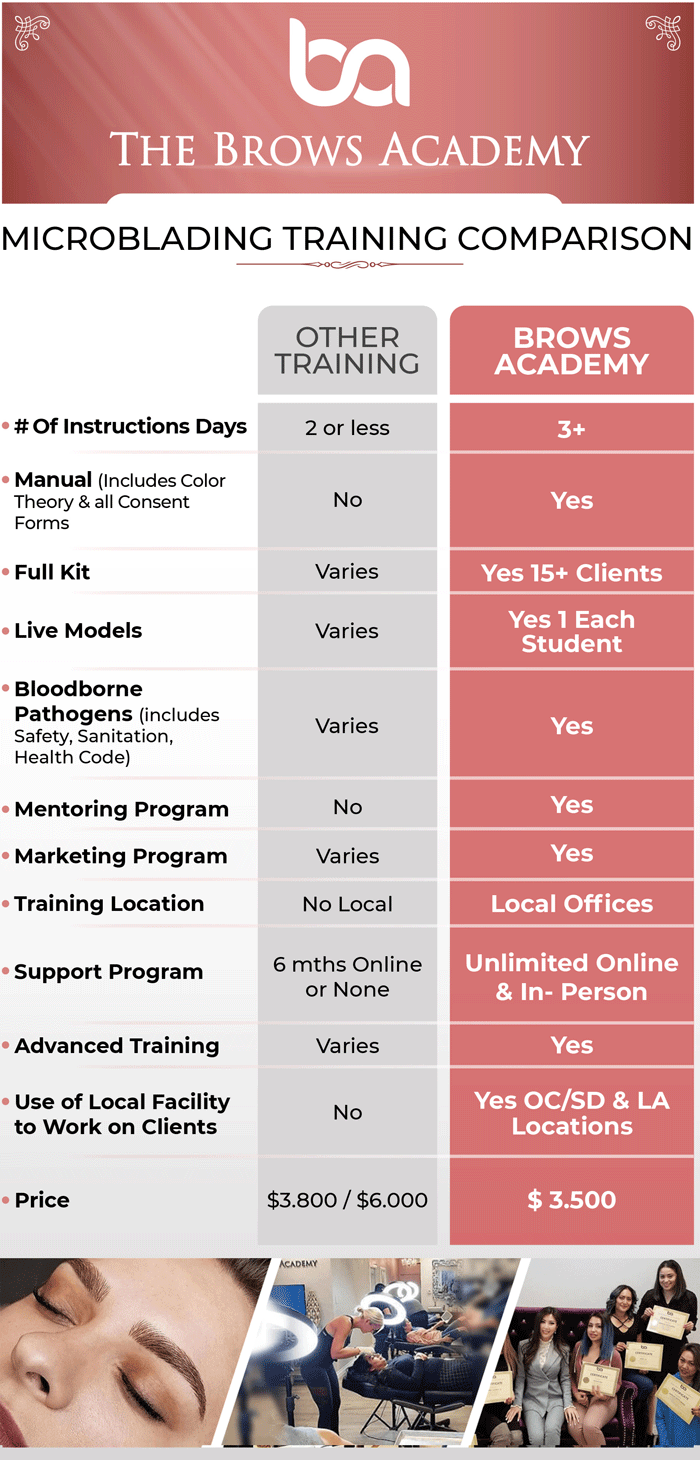 Policies are subject to change over the course of time