4 Ways To Get Raving Referrals for your Beauty Business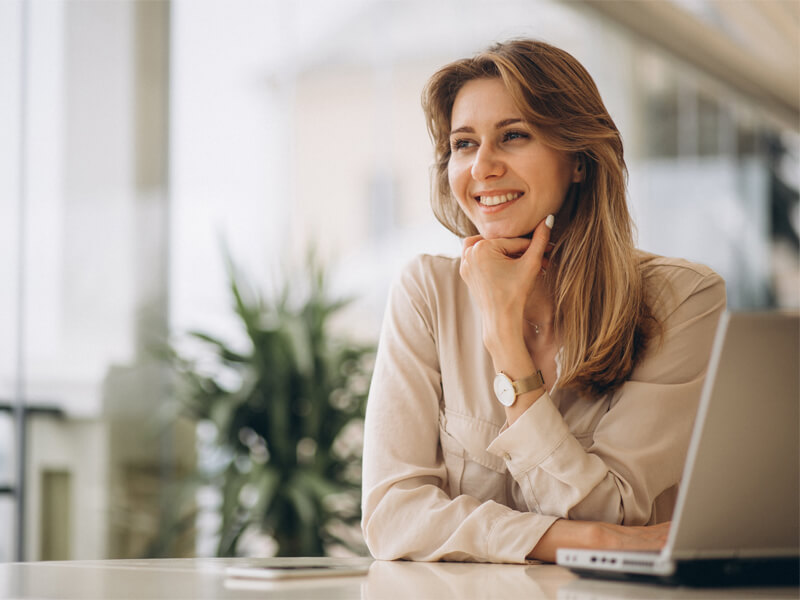 Word gets around fast! As social creatures, whether we have had exceptional or frustratingly poor service, we tend to want to share our experiences with our friends and family.
This is the very principle of business references, which most business owners know very well. Provide your customers with high-quality service and make it easy for them to share your experience, and they probably will.
The final result? More customers, more business and more overall satisfaction!
However, like anything else, there is an art in getting good references.
In this blog post, I will recommend 5 successful strategies to get customers for your beauty business. So here we go:
1. Be Social on Social Media.
Just because you're behind a computer or your phone, doesn't mean you can't be social. Social media is a free way to promote and rapidly boost your beauty biz. These are my favorite three social networks for my beauty biz.
Facebook Business Page-
Even if you don't spend a ton of time marketing on Facebook, having an accurate listing here is important because it will help boost your SEO (search engine optimization). It's also a great way to promote any event you organize or promote any special offer you're organizing. The best part is that it is free and very easy to set up. On this page, you can share content, post before and after pictures, customer reviews, and much more which will give your beauty biz.
Yelp:
I know, I know! As a beauty business, Yelp can be your biggest nightmare… BUT, it can also be your greatest ally. Make sure you have a Yelp account and that your current customers know you have a Yelp account, so they can scream from Yelp rooftops about how much they love you!
In addition to bringing you more customers who wouldn't have found you otherwise, it will also help you with your SEO (similar to Facebook). Having an incentive in exchange for a review is a great idea to increase the number of reviews.
Instagram:
In the not-so-distant past, if you wanted your name to come out, you had to hire an advertiser or an advertising agency. Today, the control is in your own hands with the power of social media, especially Instagram!
Among all social networks, Instagram has the highest engagement rates for our industry. Use your Facebook friends to suggest your Instagram page to your Facebook friends, it's the easiest way to gain followers and create an audience that already likes your messages!
Connect your Facebook to your IG and then publish the same content separately. Instead of always linking the Instagram message, you can tailor it to your audience by linking the articles to your messages.
Post consistently in times of high engagement: For Instagram, you want to publish at least once a day, as a minimum. Also, make sure that your Instagram is a "Business Account" so that you can track the stats through your Instagram control panel. My favorite is to engage with my community with Instagram Live.
This gives me the opportunity to ask questions that future customers have, demonstrate procedures, promote upcoming courses or specials, and much much more. When creating a post or using story or live features, always remember to have a call to action in your posting.
2. Turn your "customers" into "promoters".
As we mentioned before, word of mouth is very important! So it wouldn't hurt to ask your customers if they have friends who might be interested in coming in for microblading, Ombre Shading, Permanent Makeup or any other service you offer! But don't just ask, give them an incentive to refer you! A good idea is to hand out small reference cards to our customers. Every friend or person she refers to her business gives her a discount on future treatments!
I also recommend using online tools to help make the referral process easy. Tools like Referral Rock and Synup make it easy to build referral campaigns and have analytics to help you optimize your referral strategy.
3. Participate in local events.
Another idea to get new customers is by setting up a table at events in your community. Holiday events, small business events, or even farmers markets can be a great way to build rapport with your community.
Even if people don't become customers immediately, they notice you and begin to recognize your name. Big marketing companies claim that people usually have to hear about a brand 8 times before they buy something! This means that the more they have contact with you, the more likely it is that they will become your customers.
BUT, setting a table is not enough. Make sure you're offering something tempting to sign up for your email list and give a compelling offer to generate sales from your table. People love great deals and will say yes if it's a good enough deal. This transforms "peekers" into "buyers". Doing a raffle or giveaway in your vendor area is always a good idea so you can build your email or text message list.
While participating in local events, don't forget to network with other vendors. Your neighboring vendors and sponsors can be a great source of referrals. Ask them their favorite and best well-attended events so that you can participate in those events too and starting creating a yearly list of community events you can participate in.
4. Form Strategic Partnerships
Determine who already has large numbers of your ideal existing customer target and sell that customer base non-competing, complementary products or services.
Make a list of at least 10 complementary product/service providers and then approach them and form strategic relationships to offer your products/services to their customer base as part of their sales process.
There is no faster way to get exposure to and convert huge groups of other people's existing customers into your customers than to form sustainable long-term integrations with strategic partners who already have a large existing base of your ideal customer and also have predictable selling and customer acquisition systems in place that ensure a steady flow of new customers to your beauty business.
Finally, if you liked these tips, don't forget that here at The Brows Academy we have courses for a variety of high-level procedures to add your beauty business, so you can serve your customers while increasing your income.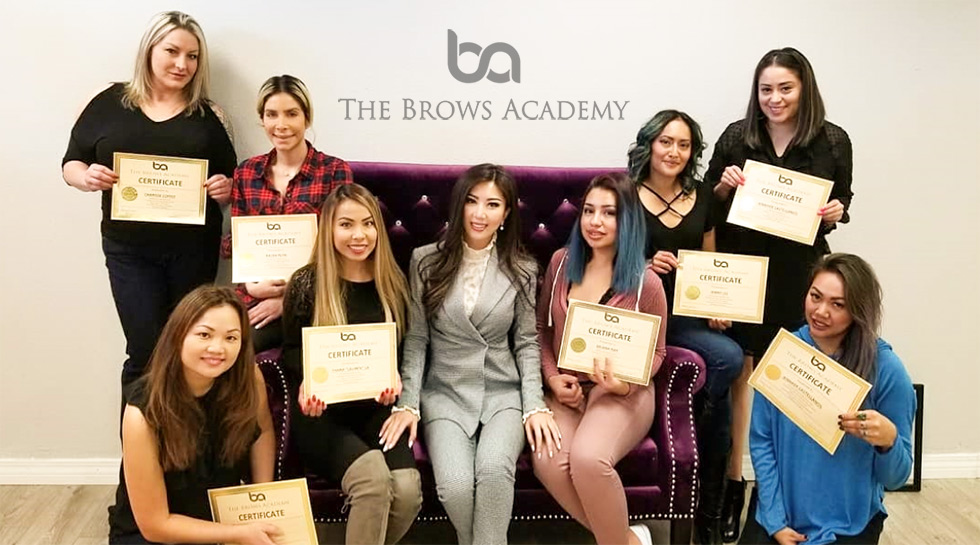 Start your Microblading career today

Become a working microblading artist we are you best option to learn all the insider secrets you need to master this lucrative and rewarding craft